I have been on a serious Do-It-Yourself educational kick lately. My quest for a better understanding of common home systems that we use everyday, and for the skills and know-how in fixing them, has lead me to Jeff Thorman.
Jeff produces a youtube channel known as Home RenoVision DIY and his videos have proven incredibly helpful.
If, like me, you're looking for some DIY guidance for an upcoming project, check out his channel. Free, quality help available on the internet is a beautiful thing! If it's a space in your home, there's a good chance he's got a video covering how to fix it...and fix it right...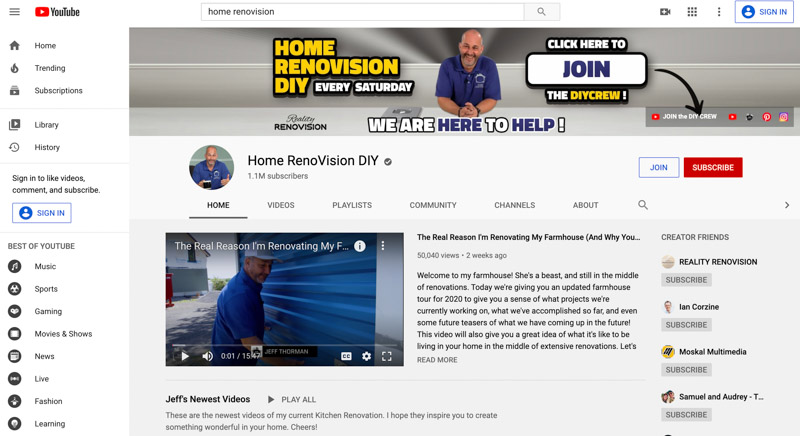 Fun Fact:
My wife and I commonly refer to Jeff as everybody's dad. His no-nonsene, down-to-earth delivery style is accompanied by a seemingly endless supply of trustworthy experience, insight, and plenty of dad jokes!
So go ahead, learn something new, and laugh a bit along the way.